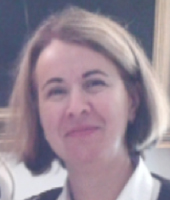 Șef lucrări
Departamentul de Design de produs, Mecatronică și Mediu
Facultatea de Design de Produs și Mediu
Contact:
Str. Universității, nr. 1, Brașov, Romania
Corp G, sala GI2
Tel./Fax: + 40 268 473113
E-mail: daniela.ciobanu@unitbv.ro
Descarcă CV
Interese
de
cercetare:
surse de energie regenerabila,
sisteme solar termice,
sisteme de orientare,
mecanisme
Publicații
(selecție)
Ciobanu D., Jaliu C., Step Tracking Program for Concentrator Solar Collector, ACME The 7th International Conference on Advanced Concepts on Mechanical Engineering, IOP Conference Series: Materials Science and Engineering, Vol. 147, no. 1, (2016), http://iopscience.iop.org/1757-899X/147/1/012149
Visa, I., Duta, A., Comsit, M., Molodovan, M.D., Ciobanu, D., Saulescu, R., Burduhos, B.G. Design and experimental optimisation of a novel flat plate solar thermal collector with trapezoidal shape for facades integration, Applied Thermal Engineering, vol.90 , pp. 432–443, (2015).
Ciobanu D., Visa I., Duta, A., Solar thermal collectors outdoor testing in saline environment, Energy Procedia, (vol. 48) pp. 707-714, doi: 10.1016/j.egypro.2014.02.082 (2014).
Ciobanu D., Eftimie E., Jaliu C., The influence of measured/simulated weather data on evaluating the energy need in buildings, Energy Procedia, ,(vol 48), pp. 796-805, doi: 10.1016/j.egypro.2014.02.092 (2014).
CiobanuD., Jaliu, C., Saulescu, R., Chain Tracking System for Solar Thermal Collector, Applied Mechanics and Materials Vol. 65, pp 35-40, doi:10.4028/www.scientific.net/AMM.658.35 (2014).