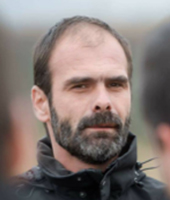 Conferențiar Dr. Ing
Departamentul Design de Produs, Mecatronică și Mediu
Facultatea Design de Produs și Mediu
Contact:
B-dul/Str. Universității nr.1 Brașov, Romania
Corp G, sala GI7
Tel./Fax: +40 268 473 113
E-mail: comsit@unitbv.ro
Descarcă CV
Interese
de
cercetare:
design,
automotive,
energii regenerabile
Publicații
I Visa, MD Moldovan, M Comsit, A Duta Improving the renewable energy mix in a building toward the nearly zero energy status- Energy and Buildings, 2014 – Elsevier
I Visa, A Duta, M Comsit, M Moldova Design and experimental optimisation of a novel flat plate solar thermal collector with trapezoidal shape for facades integration- Applied Thermal Engineering, 2015 – Elsevier
I Visa, A Duta, M Comsit Urban Acceptance of Facade Integrated Novel Solar Thermal Collectors, Energy Procedia Volume 48, 2014, Pages 1429-1435
Mihai Comsit, Ion Visa, Macedon Dumitru Moldovan, Luminita Isac, Architecturally Integrated Multifunctional Solar-Thermal Façades, Sustainable Energy in the Built Environment - Steps Towards nZEB pp 47-65, Springer Proceedings in Energy
M Comsit, Design of the sustainable urban vehicles - new concepts for photovoltaic integrated solutions in automotive, Environmental Engineering & Management Journal (EEMJ). Aug2011, Vol. 10 Issue 8, p1115-1125. 11p.