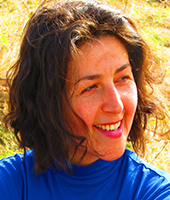 Cercetator stiintific
Departamentul Design de produs, Mecatronică și Mediu
Facultatea Design de Produs și Mediu
Contact:
B-dul/Str. .Eroilor. nr. 25. Brașov, Romania
Corp X, sala XXX
Tel./Fax: +40 268 XXX
E-mail: mihaela.cosnita@unitbv.ro
Descarcă CV
Interese
de
cercetare:
dezvoltarea de materiale compozite utilizand materii prime secundare,
optimizarea proprietatilor aplicative ale materialelor compozite,
caracterizarea proprietatilor de interfata,
reciclare.
Publicații
Mihaela Cosnita, Cristina Cazan, Anca Duta. The influence of inorganic additive on the water stability and mechanical properties of recycled rubber, polyethylene terephthalate, high density polyethylene and wood composites, Journal of Cleaner Production, Vol. 165, 1 Nov. 2017, pg. 630-636. (FI – 5,70).
Cosnita M., Cazan C., Duta A., Effect of waste polyethylene terephthalate content on the durability and mechanical properties of composites with tire rubber matrix, Journal of Composite Materials 2017, vol 51 (3) 357-372. (FI – 1,49).
Cristina Bogatu, Dana Perniu, Ciprian Sau, Ovidiu Iorga, Mihaela Cosnita, Anca Duta, Ultrasound assisted sol-gel TiO2 powders and thin films for photocatalytic removal of toxic pollutants, Ceramics International, Vol 43, Nr. 11, pg. 7963-69, published 1 Aug. 2017. (FI – 2,98).
C. Cazan, M. Cosnita, A. Duță, Effect of PET functionalization in composites of rubber-PET-HDPE type, Arabian Journal of Chemistry, (2017) 10 300-312. (FI – 3,61).
Cosnita, M., Cazan, C., Visa, M., Duta, A., VISA, I. Recycling silicon-PV modules in composites with PVC, HDPE and rubber wastes, trimis spre publicare in volumu: Sustainable Energy in the Built Environment - Steps Towards nZEB, Springer, 2017.