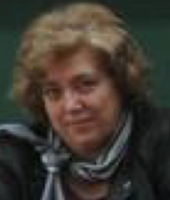 Profesor universitar
Departamentul Design de produs, Mecatronică și Mediu
Facultatea Design de Produs și Mediu
Contact
Str. Universității nr. 1 Brașov, Romania
Corp G, sala GI13
Tel./Fax: +40 268 473113 / + 40 268 412921 interior 182
E-mail: lcristea@unitbv.ro
Descarcă CV
Interese
de
cercetare:
Sisteme mecatronice de asigurare a calității.
Perfecționarea structurala a microsistemelor automate
Sisteme mecatronice cu aplicații în agricultură,
Concepția, analiza, testarea și optimizarea de echipamente și instalații automate de fabricație și control al calității
Publicații
Cosma, A., Preda, C.-I., Luculescu, M.-C., Cristea, L., Zamfira, S.-CData acquisition system used in precision agriculture for vegetation status monitoring - Software subsystem Jurnal BDI: Proceedings - 2017 International Conference on Optimization of Electrical and Electronic Equipment, OPTIM 2017 and 2017 Intl Aegean Conference on Electrical Machines and Power Electronics, ACEMP 2017,
Cristea, L., Luculescu, M.C., ZAMFIRA C.S., BOER, A.L., POP, S., Multiple criteria analysis of remotely piloted aircraft systems for monitoring the crops vegetation status, IOP Conf. Series: Materials Science and Engineering 147 (2016) 012059 doi:10.1088/1757-899X/147/1/012059,
Cristea L., Zamfira S., Luculescu M. C. - New Applications for Mechatronic Platforms in Trans and Interdisciplinary Education JurnalBDI:Applied Mechanics and Materials Vol. 659 (2014) pp 589-594 © (2014) Trans Tech Publications, Switzerland doi:10.4028/www.scientific.net/AMM.659.589, http://www.scientific.net/AMM.659.589 http://www.scientific.net/ AMM.659.589, 2014.
Luculescu M. C., Zamfira S., Cristea L. - WiSeIn: Wireless Sensor Network Used for Data Acquisition from Indoor Locations JurnalBDI:The 11th IFToMM International Symposium on Science of Mechanisms and Machines - Springer Link http://link.springer.com/chapter/ 10.1007/978-3-319-01845-4_39, 2, 2013
Cristea L., Manescu M., REPANOVICI A. - Structural Improvement of Feeding and Dosing Systems Used in Automated Dimensional Inspection- Romanian Review Precision Mechanics, Optics and Mechatronics nr. 39/2011, ISSN 1584-5982, pag 51-55.